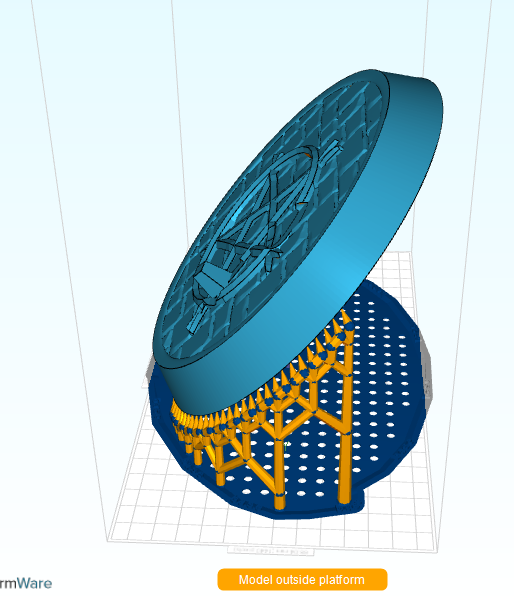 As you can see, the skirt extends outside the build area. This is probably 'not good'.
File is 'goat woman' base from MMF, and printer is Anycubic Photon.
Would it be possible to add a 'force rubber band' option that will add a sortest path outside of the supports type skirt?