Another problem. The profile is set up like this: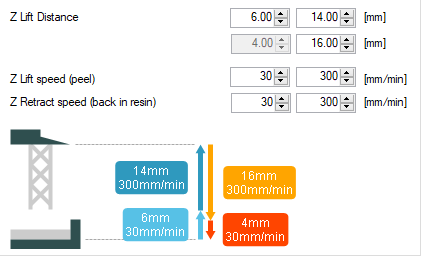 The first stage and second stage lift (light blue and dark blue) are working correctly as set up
The retract is not. Instead of dropping 16mm at 300mm/min and then 4mm at 30mm/min, it is dropping 4mm at 30mm/min, then 16 mm at 300mm/min.
This is on both Bottom and Normal layers