One feature I truly enjoy using is the "Edit critical creases and surfaces" function. It works 98% of the time I use it. It makes quick work of fine tuning supports based on the differentiation of critical surfaces.
But I have noticed a few issues. The main issue being that an applied change to sampling density doesn't always translate into the supports appearing like you would expect.
Adjusted sampling preview result: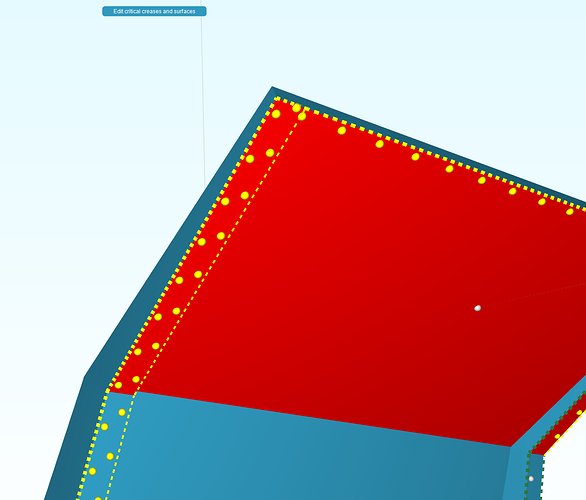 After applying: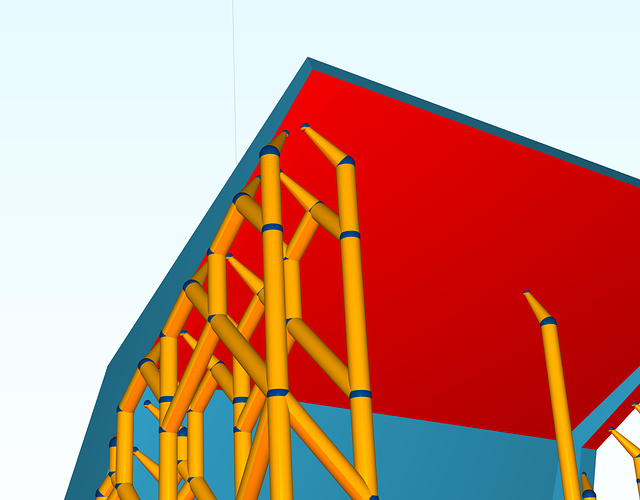 What might be the reason for the predicted/expected support points not resulting in the creation of a support(s)? I've checked my model for flaws and tested many different support parameters. Nothing is below my model which might interfere with the support calculation or placement. I've ran into this phenomenon with a few models of mine. Might I be doing something wrong? Or is there a way to force those points to be used for support generation?
When placing single supports for the area not covered due to the above issue, can a lattice structure be constructed between single supports? The "Add a connecting bar between existing supports" function is broken for me. The program will just hang (version 1.0.3.7). I've tested and it doesn't matter how tall or fall apart the selected supports are from one another. Might there be another way to join supports?
Let me know if you need any files.